Focused reflections began this week. Simple acts are bringing meaning to conversations. A few questions reveal my youngest doesn't understand Easter. She knows of Jesus' birth, but gathering colorful eggs overshadows the resurrection.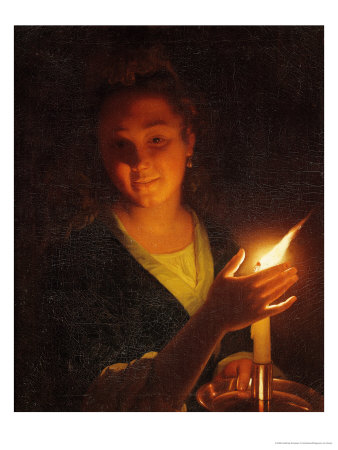 I wonder what clouds life for me? Scraps of paper begging for check marks? Vain imaginations wrangling thoughts? Letter keys clanking in the silence? My eyes are dimmed by the temporal, the only foundation I can taste and touch, see and smell.
Day by day, I attempt to explain the eternal. To live for the eternal.
My children squint with me as we look towards the light. Candles illumine our faces as we read Desiring God Christian Resource Library: Lenten Lights.
I need this light. I need the light of truth to fill me with grace and wisdom. I'll start by continuously remembering the life of another, the One who came from eternity.
Have this attitude in yourselves which was also in Christ Jesus, who…humbled Himself by becoming obedient to the point of death, even death on a cross. (Philippians 2:6-8)